Is 3D Audio The Next Big Thing?
Tuesday, October 13, 2015 - 22:50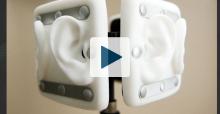 What is 3D Audio? How does it work? With virtual reality finally becoming more reality and less virtual, engineers are searching for ways to improve the audio to match the images that you see.
This video by DNews explains what 3D audio is and how it works to trick the mind into hearing sounds from different points in space.