This Kid Only Wants Cough Drops For Christmas
Thursday, January 7, 2016 - 02:05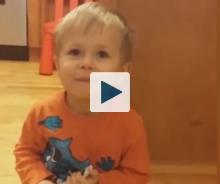 If you ask a kid what he or she wants for Christmas, you will usually get a wide variety of answers.
Most of the time, these answers will include several different toys or electronic devices.
This kid just wants cough drops.
Nothing else.
You've got to see it to believe it! Watch till the end to see what Santa ends up bringing him and his reaction!