Monday, December 19, 2016 - 03:04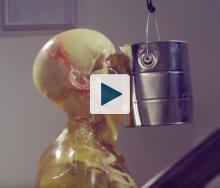 It is that time of year when the air is full of holiday cheer and holiday movies fill the theaters and television channels. 
One famous movie that keeps returning every year is Home Alone. 
In Home Alone, an eight year old boy is accidently left home alone while his family goes on vacation for the holidays. 
As the kid is enjoying his time away from the family, two burglars decide to hit the neighborhood and this kids house is the "motherlode". 
In an effort to stop the crooks, the boy comes up with several dangerous, yet inventive, traps. 
In this video, Vsauce puts these traps to the test to see if a normal human would survive them. 
Let us know what you think about this video in the comments!