Top 10 Most Changed Singers Faces
Monday, May 22, 2017 - 07:00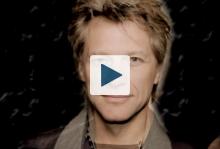 I am a huge music fan and anyone that has seen my music collection will tell you that I have a very broad taste in music. 
So whenever I discovered this YouTube Channel I was pretty interested in watching the videos that they have uploaded. 
The channel is named Angel Nene and what they do is take photographs of celebrity idols from different times and morph them together so that you can see the physical changes over the years. 
This particular video shows the top 10 singers with the most changed faces along with a sample of some of their music from the time of the photographs. 
You will see people like Jon Bon Jovi, Miley Cyrus, John Lennon and more. 
Let me know what you thought in the comments and check out the YouTube Channel for more videos!