Fail Friday: Feline Fails
Friday, July 27, 2018 - 16:55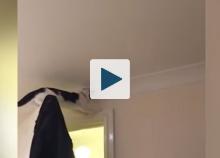 Cats. The internet loves them. For that reason alone it is a wonder that there are not more cat fail videos out there. 
This #FailFriday I have found a video compilation of many cat fails for your entertainment and enjoyment. 
There is nothing better than watching a smug little kitty cat fail in front of everyone. 
Whether it is trying to jump somewhere from a slippery surface, steal food from the table or if it is just being a regular old cat, these fails seem to put them in their place. 
Check out the video below and then leave a comment to let me know which clip was the most funny!