Collection Of Corgi Dog Videos
Friday, April 1, 2016 - 00:12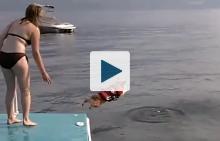 The Welsh Corgi is a cute, short legged, small herding dog that originates from Wales.
Their herding instincts make them very energetic. Their short legs and small size combined with this energetic nature make them highly entertaining animals.
If you love Corgis or just cute and funny animals in general, then you are going to love this video.
Which clip is your favorite?