5 Interesting Facts About Water
Wednesday, October 4, 2017 - 05:19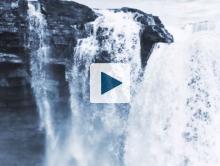 Water is a very important part of our world because it is required for so many things that we need. 
Water is responsible for both giving life (as we know it) and taking it away, many times tragically. 
This SciShow video is actually a compilation of five of their past videos about water and is full of fascinating information! 
Leave a comment after you watch the video and let me know what you thought about it!