You owe it to yourself to experience a total solar eclipse
Monday, August 14, 2017 - 06:47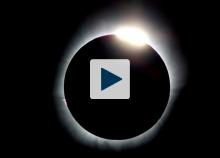 On August 21, 2017 there will be a total solar eclipse visible from the middle of the United States. 
This rare event should not be missed if at all possible. 
Davis Baron is an Umbraphile, which is a word for describing eclipse aficionados, and has given this beautiful and persuasive TED talk. 
He explains why you owe it to yourself to witness a solar eclipse before you die and I have to agree with him. 
You shouldn't let this experience pass you by, but if you are on the fence about making a short trip to see it, then make sure you watch the video below before you decide to stay home. 
Leave me a comment below to let me know where you plan on going to see the 2017 solar eclipse and let me know what you thought about the video too!