Watch These Disney Princesses Sing In Their Native Language
Tuesday, February 16, 2016 - 22:03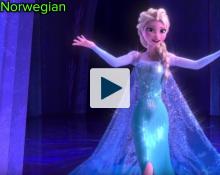 Just about everyone has a favorite Disney movie and can probably sing a song or two from it.
This video takes a few of the more popular Disney films and shows us what the songs would sound like in the native language of the singer.
It is very interesting to hear the songs and I think that most of them sound even better this way.
What do you think? Let us know in the comments.