Top 100 Viral Videos of 2015 - Part 1
Tuesday, December 1, 2015 - 00:06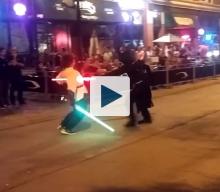 It is hard to believe that we are already nearing the end of another year, but the month of December is already upon us. 
Along with food and family, this month is also known for its numerous "Top 10/100/etc Lists". 
JukinVideo is a wonderful source of these lists and they have already released Part One of their "Top 100 Viral Videos of the Year 2015".
Check it out below. Click here for Part Two!