Roadkill Meets The Mighty Car Mods
Wednesday, January 4, 2017 - 01:58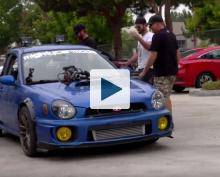 I told you about Roadkill in a previous article that you can read by clicking here, but in a nutshell it is an American internet show that stars two guys buying/acquiring beat up old cars and making them into all sorts of crazy projects. 
Mighty Car Mods is an Australian internet show that also stars two guys that make all different kinds of modifications to automobiles that anyone can do themselves. 
Like me, many people are fans of both shows and for years have begged the two shows to get together in the comments sections and by email. 
All of that begging finally paid off, and the MCM guys hopped aboard a plane and flew to California to meet the RK guys and have a little friendly competition. 
The first video below is the car build and meet-up from the perspective of the MCM guys and just below that is the entire episode from the perspective of the RK guys. 
Check out both videos and let us know what you think in the comments!