Check Out This Fun Compilation By JukinVideo
Tuesday, May 9, 2017 - 05:34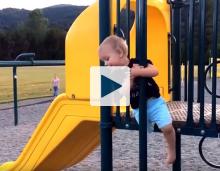 I figured that with all the seriousness in the news lately, we could use a fun video to lighten up the week. 
That is when I came across this new video by JukinVideo and thought that it would be a perfect way to ease the tension. 
Six people on the staff of JukinVideo each picked their three favorite video clips and they put them all together into this entertaining compilation. 
There are some oldies, but goodies, as well as some new clips that you may not have seen yet. 
Check out the video below and let me know which clip was your favorite in the comments!