Where Does Love Come From?
Tuesday, February 9, 2016 - 23:08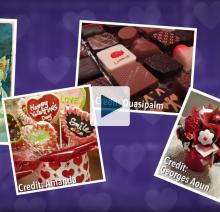 Valentine's Day, also known as Saint Valentine's Day or the Feast of Saint Valentine, is almost here and love is in the air.
But what is love? We talk about love all the time. We claim to feel love. But can we say what it actually is?
This video by SciShow takes a fascinating look at the science of love and where it comes from.
How do you define love? Let us know in the comments!