These Yearbook Quotes Tried To Be Clever
Wednesday, August 26, 2015 - 01:52
Every year a new group of high school seniors will be required to make a ton of decisions and usually one of those decisions is what to put as your quote in the yearbook. These people tried their best, some failed and some succeeded, but all are entertaining. 
1. Potter Head
2. A Kanye quote...how surprising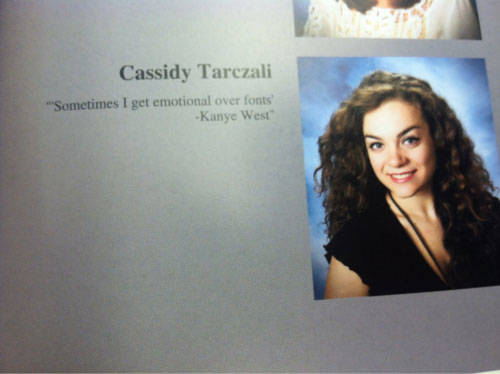 3. Just wait, it only gets worse from here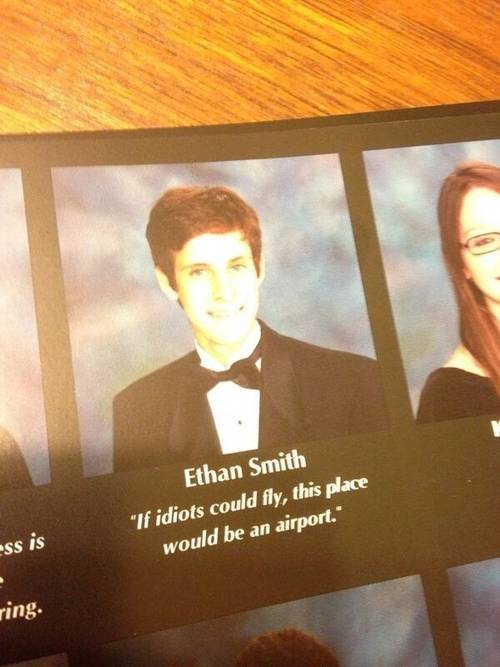 4. Right...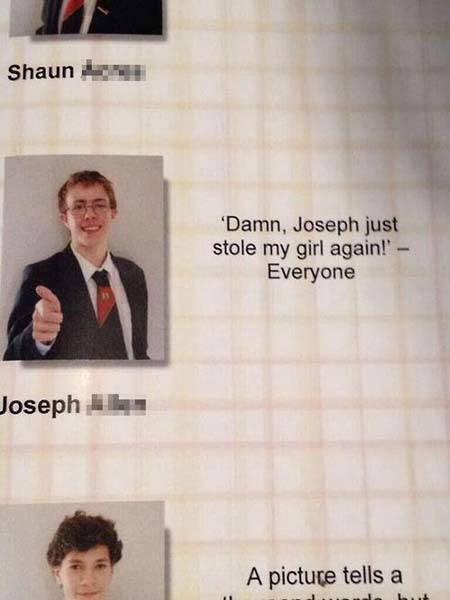 5. Brilliant or idiot? You decide.