Helen Mirren Tells Us What She Thinks Of Drunk Drivers
Wednesday, February 3, 2016 - 22:20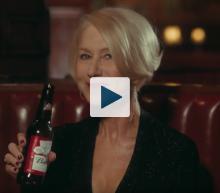 British Actress Helen Mirren teams up with Budweiser in this drunk driving PSA to ask drivers to #GiveADamn and protect their lives and the lives of others. 
Helen Mirren's frank attitude, wit and sense of humor make this a PSA worth watching. 
Budweiser is pledging to spend $1 on safe ride programs for every use of #GiveADamn through February 7, 2016, so share this video with the hashtag and spread the word!