Sunday, February 28, 2016 - 23:43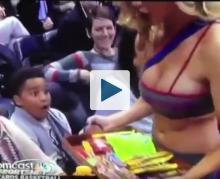 Kids can say and do the darndest things, especially if they think someone is watching.
These kids are no exception! What better place to get some attention than in front of thousands of people on TV?
This video is a compilation of kids acting silly, crazy, annoying and cute during live news television broadcasts.
Which one is your favorite? Let us know in the comments!