Fail Friday: Wins Vs. Fails
Thursday, October 26, 2017 - 21:22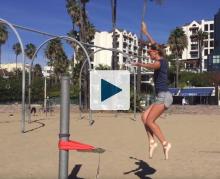 For every win there is a fail and that is the subject of this edition of #FailFriday. 
When you are watching videos of people doing things that look really hard, it is easy to forget that those people had to fail many times to finally win. 
This video shows us a winning video clip and then immediately follows it with a fail of the same action. 
Check it out below and don't forget to leave a comment and let me know which clip was your favorite!