Fail Friday: Top 10 Couple Fails
Friday, August 26, 2016 - 04:52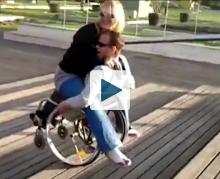 The couple that plays together, fails together...or something like that. 
Failure can give you a good measure of the relationship and where it is or is not going, so don't be afraid to fail because it can tell you a lot. 
So with that said, on this #FailFriday we bring you ten couples failing in the most spectacular ways. 
Too bad there is not a way to see how these relationships ended up, then again we may be able to wager a good guess. 
Which of the top ten was your favorite? Let us know in the comments!