Fail Friday: Throwback Thursday Fails
Thursday, March 23, 2017 - 22:19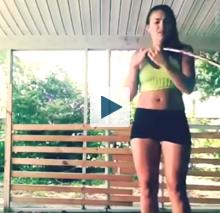 When I saw this new collection of #TBT (ThrowBack Thursday) fail videos, I knew it would be perfect for #FailFriday. 
This compilation of fail videos contains many classic fail videos that you might have seen and likely several that are new to you. 
Either way, you will find yourself laughing, rolling your eyes and groaning at these poor unlucky people. 
Let me know what you think about this video in the comments and try to have a fail-free weekend!