Fail Friday: Throwback Fails For February 2018
Friday, February 23, 2018 - 02:58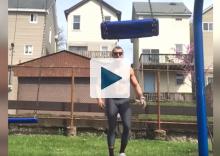 Can you believe that it is already time for another installment of #FailFriday? 
Before we know it, it will be March and springtime will be right at our doorstep. 
This collection of throwback fails might help you to live in the past a little longer, as the planet continues its journey through space. 
Be sure to leave a comment below to let me know which clip was your favorite!