Fail Friday: Teens Failing In Spectacular Fashion
Friday, March 9, 2018 - 01:23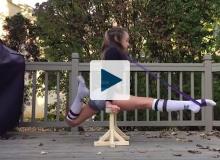 For this #FailFriday video I have selected this video compilation of teens failing. 
I know you are thinking, "Did they follow a teen around with a camera? Because failing is what teens do." 
While that statement is true, some fails are much more spectacular than others and deserve a little screen time so that we all can enjoy them. 
So if you are a teen then take a moment to put down your tide pod and check out this video of your peers being reckless. 
Remember, they are doing it so you don't have to. 
Leave a comment below to let me know which clip was your favorite!