Fail Friday: Summer Fails vs Winter Fails
Friday, June 22, 2018 - 12:53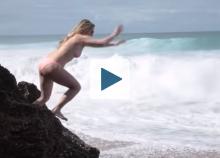 Do you prefer summertime or wintertime? Either way you will enjoy this #FailFriday video because it has the best of both seasons! 
With so many different things to do in both seasons there are plenty of opportunities for failure. 
You'll see fails from snow skiing and water skiing, snowboarding and wakeboarding, ice skating and swimming and tons more! 
After you watch the video, leave a comment to let me know which clip was your favorite! 
I hope you have a safe, fun and fail-free weekend!