Thursday, February 23, 2017 - 23:59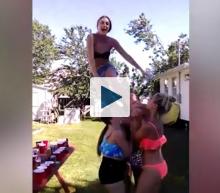 For this #FailFriday I am sharing this compilation of stunt fails that JukinVideo just put together from their vault of videos. 
Stunts have a way of going wrong, no matter if it is a professional stunt person or a drunk amateur. 
Luckily, it seems like there is usually someone around that has a video camera aimed at the potential disaster. 
Leave a comment and let me know which clip is your favorite. 
Be safe out there and have a fail free weekend!