Fail Friday: Premature Celebration Fails
Friday, March 30, 2018 - 06:13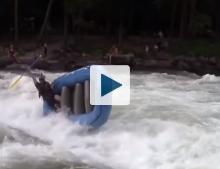 It is already time for another #FailFriday which means the weekend is just over the horizon, but don't celebrate just yet! 
You have probably heard the old proverb "Don't count your chickens before they hatch", well you can definitely apply it to celebrating your victories. 
This weeks video is a collection of clips that feature people celebrating a victory, only to have it fail in their face. 
After you watch the video don't forget to leave a comment below to let me know which clips was your favorite!  I think mine was the person on the raft that almost made it.