Fail Friday: Pranks And Scare Fails
Thursday, October 27, 2016 - 22:42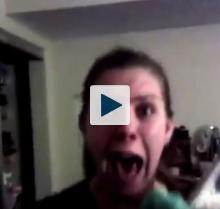 With Halloween just around the corner, no time could be better for some pranks and scare fails for #FailFriday. 
This compilation of videos was put together by FailArmy and includes some old clips and some new clips for our entertainment. 
You will see plenty of scaredy cats, dogs, kids, moms, dads, birds and more! 
Enjoy the video, but remember that one of these days it could be you in one of these video clips, so keep your eyes peeled! 
Don't forget to let us know which clips were your favorites in the comments!