Fail Friday: People Failing To Hold On To Things
Thursday, November 16, 2017 - 23:40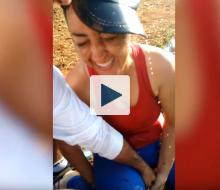 Do you ever have one of those days where you just can't seem to hold on to anything? 
These people are having one of those days in a big way and lucky for them someone was along to record the whole thing! 
So if you want to watch someone else having the "dropsies" for a change, then this #FailFriday video is right up your alley. 
Don't forget to leave a comment below to let me know which clips were your favorites!