Fail Friday: Olympic Fails
Friday, August 19, 2016 - 05:48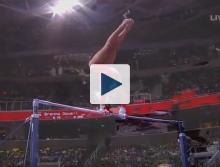 Some people watch automobile races just to see the crashes. 
If you are one of these people, then this #FailFriday video is probably right up your alley. 
This video is a 10+ minute compilation of fails from several different years of the Summer Olympic Games. 
Just about every Summer Olympic sport is represented, so you'll probably find at least one fail from your favorite event. 
Even though these unfortunate athletes failed in front of billions of people, they are still the best of the best. 
Which event is your favorite? Which fail is your favorite? Let us know in the comments!