Fail Friday: More Throwback Fails From FailArmy
Friday, July 14, 2017 - 02:26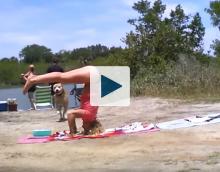 Another work week has passed us by and that means it is time for another edition of #FailFriday! 
This week I am letting the FailArmy YouTube channel take us back in time with some classic fails from their vault. 
There is no particular theme to this compilation of videos, so be prepared to see everything from classic skateboard fails to people falling off of horses and lots more! 
Sit back and relax while you watch other people do stupid things, so that you don't have to. 
Leave me a comment to let me know what you thought and have a great weekend!