Fail Friday: Holiday December 2017 Fails
Thursday, December 28, 2017 - 19:58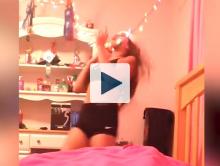 The holidays are quickly coming to an end, but the fail videos are just starting to roll in. 
This #FailFriday video is a compilation of holiday fail videos from December 2017 so far. 
You'll see everything from Elf of the Shelf scares to Christmas Tree fails and even flaming foods. 
After you check out the video below be sure to leave a comment and let me know what you thought!