Fail Friday: Funny Redneck Fails
Thursday, November 9, 2017 - 23:21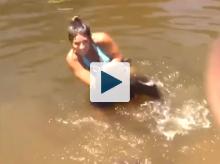 It is time for another #FailFriday video compilation and this week I think I've found a funny one. 
Being part redneck myself, I can safely say that rednecks can have some pretty spectacular fails. 
The majority of the best fails are not caught on video, which makes the ones that are that much more special. 
Check out the video below and let me know which clip was your favorite in the comments!