Fail Friday: First Fails Of The Week For June 2018
Friday, June 1, 2018 - 18:25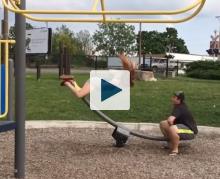 You didn't think I would let a Friday pass on by without posting a #FailFriday video, did you? 
Today marks the first day of June and these fails definitely feel like summertime to me. 
You'll see park fails, dog fails, swimming fails, tree fails and many more! 
There is even a snow skiing fail just in case you were feel nostagic for winter already, I know I am. 
Check out the video below and leave a comment to let me know which clip is your favorite!