Fail Friday: Fast Food Fails
Thursday, February 16, 2017 - 21:25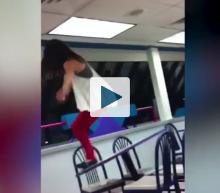 It's Friday and you know what that means! Time for another edition of #FailFriday! 
This week I have found this compilation of video clips from JukinVideo that focus on fast food "moments", but I think most of these "moments" can be considered a fail. 
Some of the video clips are old and some of them are new, but they are all pretty hilarious. 
If you like watching people falling, flirting or failing all while trying to munch on some fast food then you will love this video. 
Check out the video below and let us hear your thoughts in the comments!