Fail Friday: Falling And Flying Fails
Friday, September 29, 2017 - 01:58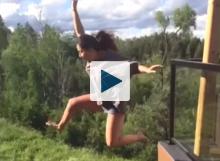 The weekend is almost upon us, so here is another #FailFriday video to start the weekend off right! 
This week I have found this compilation of videos of people failing while flying, falling, jumping or otherwise soaring through the air. 
You will see people failing at everything from skydiving and cliff dives to hang gliders and even flying skiers. 
Check out the video below, leave me a comment and don't forget to have an awesome weekend!