Fail Friday: Fails For Week 1 Of October 2018
Friday, October 5, 2018 - 18:06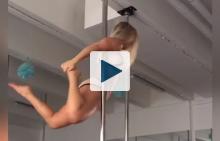 The first #FailFriday of October is finally here and for much of the United States, so is the fall weather! 
You should be spending as much time outside as you can before the winter cold hits, but whenever you need a break, watching a bunch of people fail is not a bad way to spend it. 
This collection of fails includes all kinds of mayhem including motorcycle fails, pole dancing fails, kid fails, woodworking fails and lots more! 
Remember to leave a comment below to let me know which clip was your favorite and have a safe weekend!