Fail Friday: Fails Of The Week
Friday, January 13, 2017 - 02:33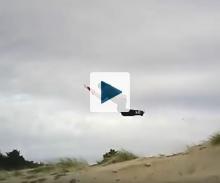 It is #FailFriday again and this week I am posting the most recent compilation of "Fails of the Week" by FailArmy. 
The title of this video should probably be "People can be really stupid", because sometimes people do the dumbest things! 
See people smashing into cars, blowing up toilets, skateboarding fails and lots more. 
Check out the video below and let us hear your thoughts about a clip or about fail videos in general in the comments section.