Fail Friday: Fails Of The First Week Of Sep 2018
Friday, September 7, 2018 - 12:09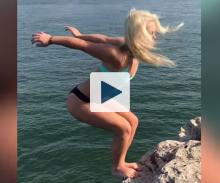 Here we are at another beginning to a beautiful weekend, which means it is time for #FailFriday. 
This week I have found a video of all the fails for this week, which happens to be the first week of September. 
You will see all kinds of mayhem including swimming four-wheelers, head-cracking back flips, unmanned cars rolling freely and much more! 
Check out the video below and then leave a comment to let me know which clips were your favorites! 
I hope you all have a safe, relaxing and fail-free weekend!