Fail Friday: FailArmy's Fails Of The Week
Friday, April 7, 2017 - 08:01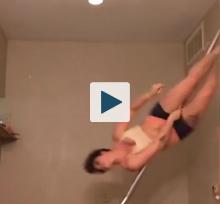 It is the end of another long week and so that means it is time for another edition of #FailFriday! 
This week I am posting FailArmy's latest episode of "Fails of the week" because it is full of great clips of people failing in spectacular fashion. 
So if you are ready to see some belly flops, stripper pole fails, babies stealing, or gnarly bike crashes then check out the video below. 
After watching, let me know which clip or clips were your favorite in the comments and try to have a fail-free weekend!