Fail Friday: Expensive Fails
Friday, July 21, 2017 - 01:19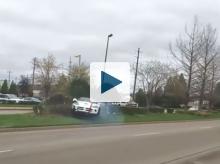 Here we are at the end of yet another week, so that means it is time for #FailFriday! 
This week I found this compilation of fail videos that feature fails that are somewhat costly. 
From smashing and burning sports cars to lost wedding rings these fails are sure to hurt somebody's wallet. 
Check out the video and then leave a comment below to let me hear your thoughts! 
Have a cool, safe and fail-free weekend!