Fail Friday: Epic Winter Fails
Thursday, December 1, 2016 - 17:16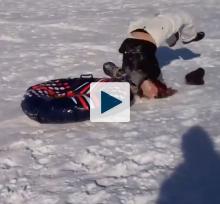 It is the most wonderful time of the year again, so for this #FailFriday we have found some winter fails to entertain you with. 
When the temperatures drop and the snow and ice starts to fall, then the fails start being handed out like candy on Halloween. 
With all of the fun activities that you can only do in the snowy cold weather, there are an equal amount of mishaps that can be witnessed. 
This video is a small compilation of clips in which the people are sledding, skiing, sliding and slipping their way to internet fail fame. 
Check it out and let us know what you think in the comments!