Thursday, March 16, 2017 - 23:35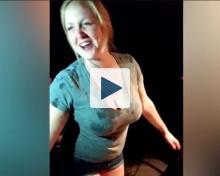 It is that time of year when people add green dye to their beer and leave their senses at home.  
Yes, I am talking about Saint Patrick's Day, or St. Paddy's Day, but never St. Patty's Day. 
This day is responsible for many, many fail videos and even though this compilation of videos are not all on the holiday itself, they still follow the same "pickled" theme. 
Check out the video below and remember to stay safe this weekend and don't end up in your own fail video, or worse. 
Let me know your weekend plans and tell me what you thought about the video in the comments section!