Fail Friday: Drunk And Party Fails
Friday, November 4, 2016 - 02:49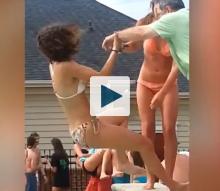 Drinking alcohol and fails seem to go hand-in-hand, so a fail video full of drunk people should be of little surprise. 
We all have that friend, or maybe several, that just doesn't care and is always willing to take it to the next level and possibly act like a fool.
The people in this video are a prime example of that type of friend. 
This wild collection of fails is sure to have you laughing, cringing and shaking your head. 
Let us know which clip you thought was the funniest in the comments!