Friday, July 22, 2016 - 03:24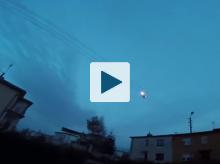 It's a bird! It's a plane! It's, it's...another one of those damn drones. 
This #FailFriday is dedicated to those expensive little flying toys that are fun if you have one and annoying to everyone else. 
If you are one of those people that are annoyed by drones, then watching them fall out of the sky and hearing that crunch can be quite satisfying. 
If you are a drone owner, then these videos might induce a little stress or panic, but at least you'll know what not to do. 
Either way, you've got to watch this fun compilation of drone fails brought to us by JukinVideo. 
Let us know which clip is your favorite in the comments!