Fail Friday: Driving Fails
Friday, April 15, 2016 - 04:45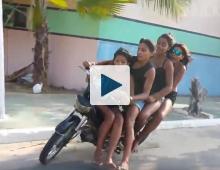 For this #FailFriday we found this video by FailArmy of the funniest and craziest driving fails.
If you live in a big city then some of these incidents shouldn't come as a shock, but some are probably surprising for everyone.
I think the clip of the road rage guy turning right at an intersection is my favorite. Which clip is your favorite? Let us know in the comments.