Fail Friday: Couples Failing
Thursday, February 9, 2017 - 21:01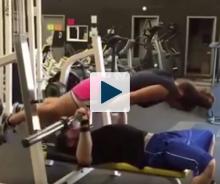 With Valentines day less than a week away we are going to be seeing more and more ads, commercials and social media posts about couples, love and all that other mushy stuff. 
With that in mind, I did not have to search too far to find an excellent candidate for this weeks #FailFriday video. 
This compilation of video clips by JukinVideo focuses on couples that are failing together. 
If you are still looking for more video clips of couples failing together after you have finished this one, then go check out this previous #FailFriday post, Top 10 Couple Fails. 
Let us hear your thoughts in the comments below and don't forget to treat that someone special next week!