Fail Friday: Country Fails Vs. City Fails
Friday, July 7, 2017 - 06:58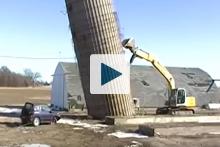 It seems like there is always a rivalry going on between city folks and country folks for one reason or another. 
Well, this rivalry has now apparently carried over into #FailFriday videos too. 
This video compilation is full of hilarious clips from both country fails and city fails. 
Is one fail better (or worse) than the other or is a fail a fail regardless of where it happens? 
Let me know your thoughts in the comments below and try to have a fail-free weekend!