Fail Friday: Classic Bails And Fails
Friday, June 23, 2017 - 00:50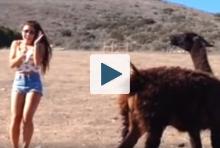 It is the first official #FailFriday of the summer, so I found this nice long collection of fails to entertain you. 
It is a compilation of fail videos from all over the web and from many different times, so you might have seen some, but not others. 
Be prepared to laugh for  about the next 13 minutes, so make sure the boss isn't around before hitting the play button. 
Don't forget to leave me a comment to let me know what you thought about the video. 
See you next week!