Fail Friday: Christmas 2016 Fails
Friday, December 30, 2016 - 02:33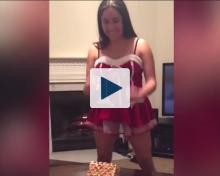 Christmas 2016 has finally come and gone, but not without a few videos of epic fails to extend the holiday cheer. 
One of the best things about Christmas is watching the kids unwrap their presents and giving their honest (and often unexpected) reactions. 
Getting video of those reactions is definitely a win, in most cases. 
This #FailFriday video is a collection of some of the best fails of this holiday season. 
Let us know which clip is your favorite in the comments!