Fail Friday: Big Fail Montage
Friday, June 30, 2017 - 04:10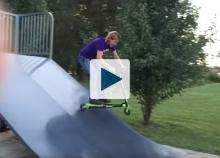 It is time for yet another #FailFriday compilation video. 
It seems like the weeks go by faster and faster, but the fail videos keep rolling in like waves at the beach. 
So end this week on a high note and watch these people at their lowest. 
Be safe out there this weekend, so you don't end up in next weeks video. 
Don't fail to leave me a comment below to let me know what you thought!