Fail Friday: Big Fail Compilation
Friday, December 1, 2017 - 06:07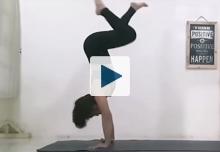 It is time for another edition of #FailFriday, so today I am featuring this huge compilation of fails. 
You can expect to see the usual fails like bike and motorcycle accidents and the not-so usual like trash trucks flipping over. 
So start your weekend off right and watch other people fail so that you don't have to! 
Don't fail to leave me comment below and let me know which clips were your favorites!