Fail Friday: Best Instant Karma Fails Of 2017
Friday, December 15, 2017 - 03:06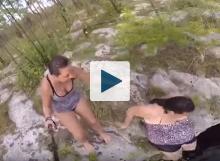 Another #FailFriday has arrived and seeing how it is so close to the end of the year a "Best Of 2017" video seems highly appropriate. 
This "Best Of" video takes a look back at all of the best instant karma fails of 2017. 
You'll see things like pranks gone wrong, tricks that did not go as planned, failed sneak attacks and more! 
Check out the video below and then leave a comment to let me know which clip is your favorite!